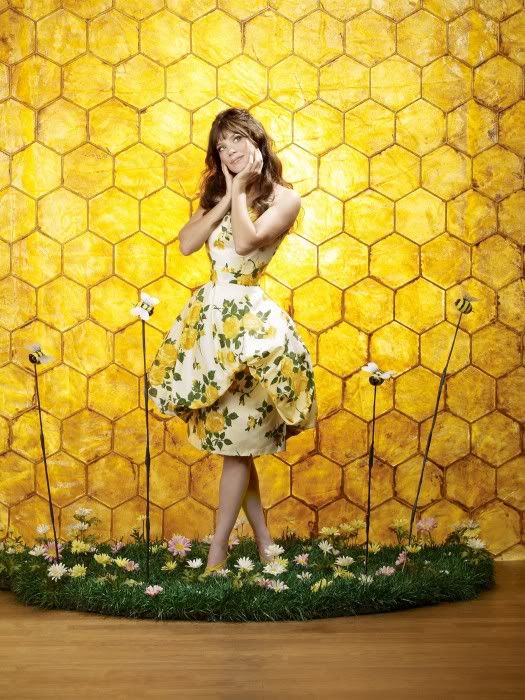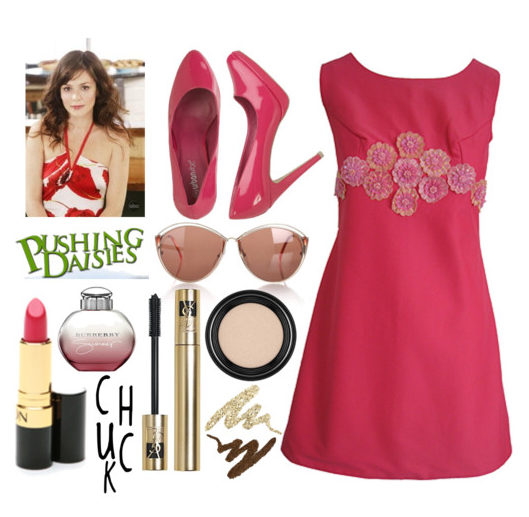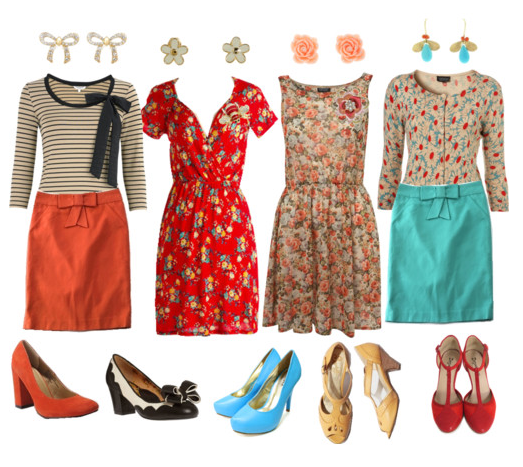 images via polyvore.com
Having way too much fun lurking people's Chuck Charles inspired sets on Polyvore.
But seriously the gal has the best wardrobe since Carrie Bradshaw.
And I know Pushing Daisies aint anything new, but thanks to netflix I've just discovered/watched nearly all episodes of this show. Like omgz.
But let's talk about the ladylike dressing: killer patterns and accented waists and earrings and perfect little purses and joyfully colored footwear. My fecking dreamworld.