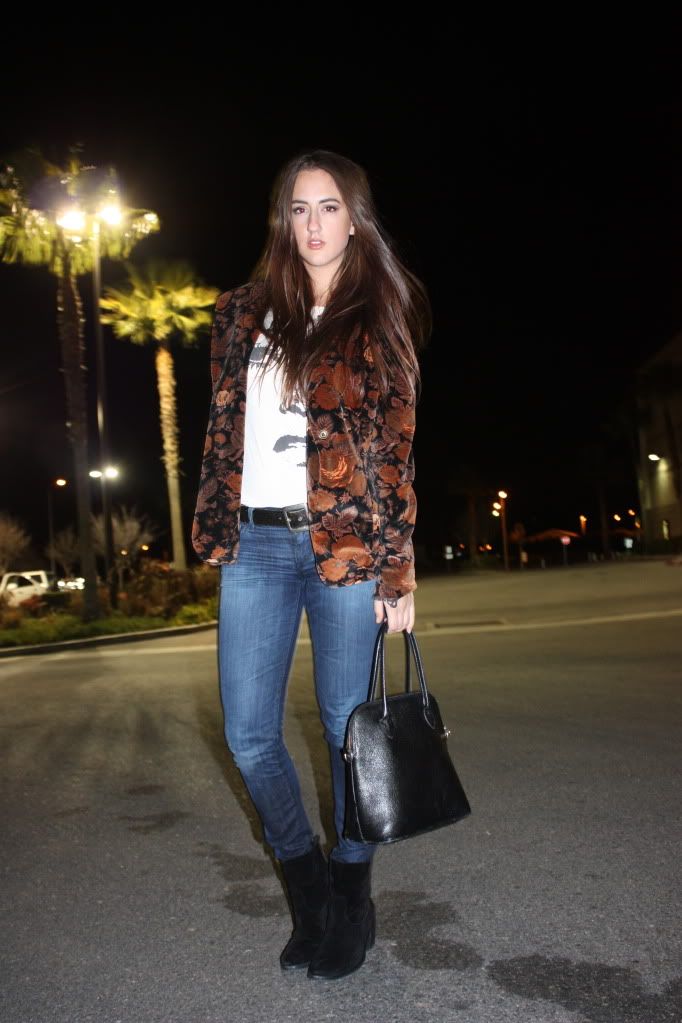 Enjoyed a really simple birthday yesterday.
Sushi -> Sephora -> Moments of nostalgia -> Indian food -> True Grit
I'm carrying this bag constantly lately. I love it; it has such a classic shape. I picked it up at a thrift store years ago and hardly ever used it until now. And my new acquisition: the Sam Edelman "Farrell" boot. Found them on Amazon on super sale with free two-day shipping...somehow I've become really good at that.
worn with a vintage velveteen jacket, ancient urban outfitters tee, a whole slew of gold and silver necklaces that are so random in their assortment yet I adore them all so much, and Citizens of Humanity skinnies.
xxMollz