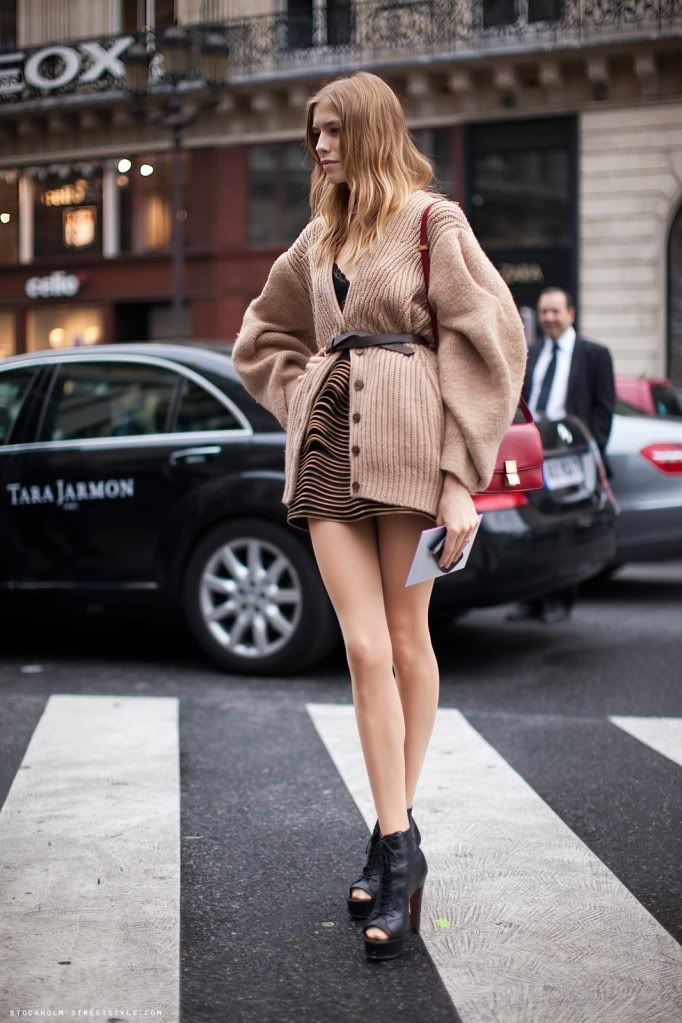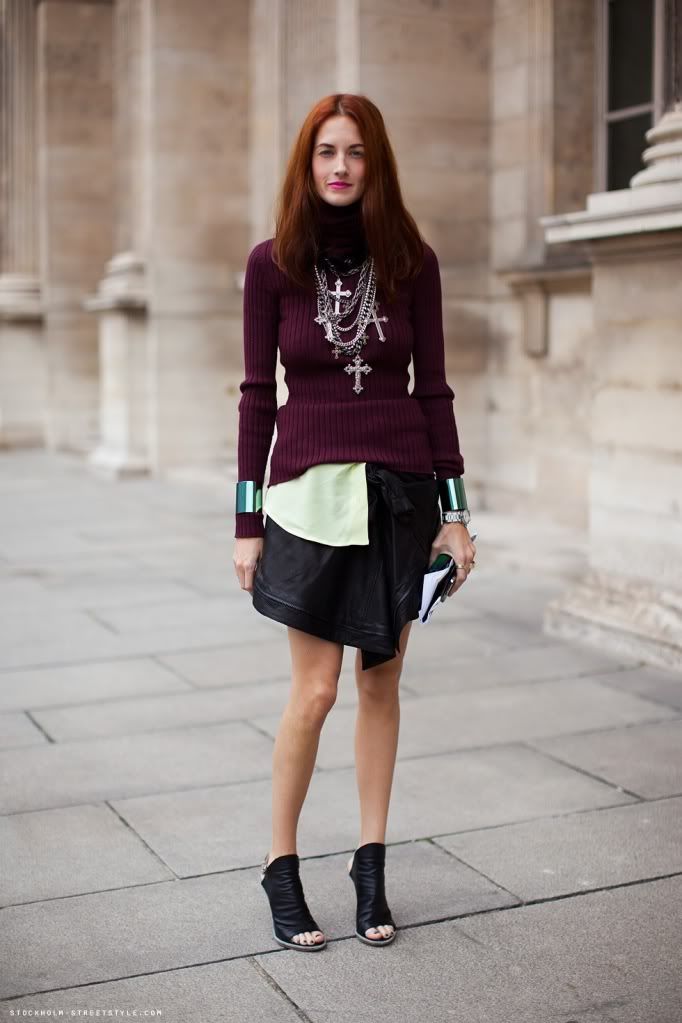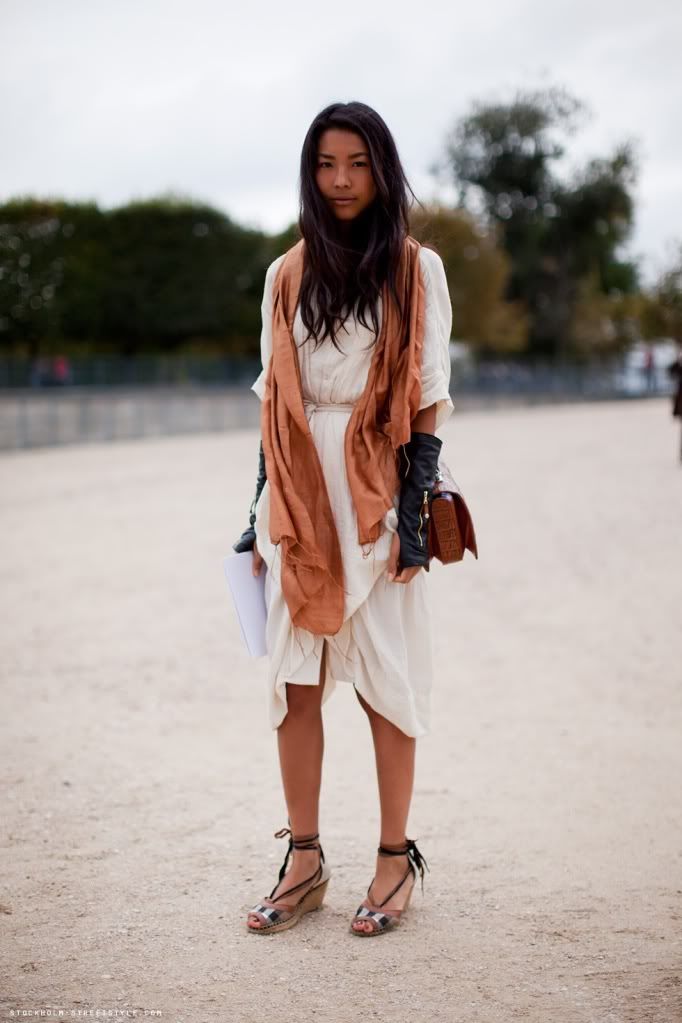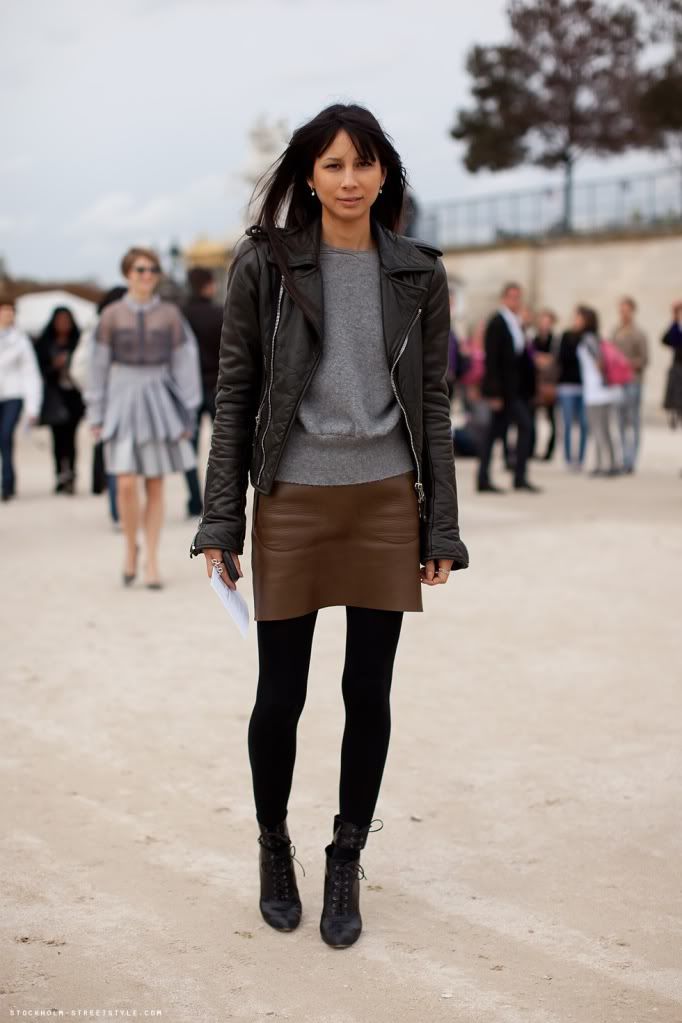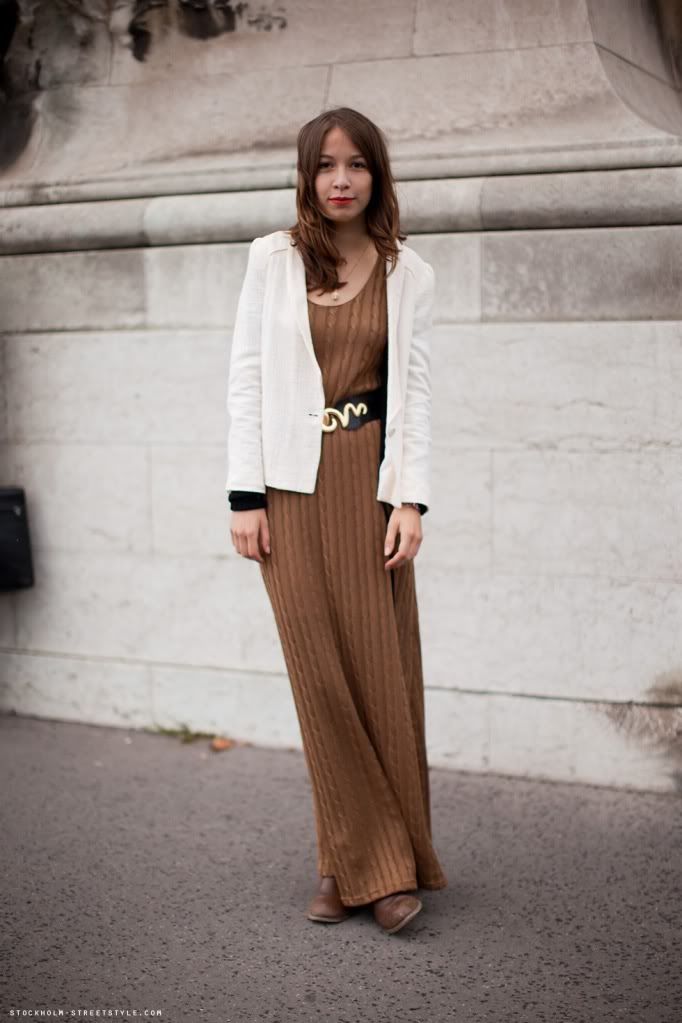 via stockholmstreetstyle, obvz
Basically just went on a street style image shopping adventure over at Stockholm StreetStyle after a long absence from the site. Sometimes I just forget about a blog or website entirely, re-discover it after a month, and have a fracking field day looking though about 20 pages of posts.
It's kind of like waiting until a whole season of Dexter comes out on DVD and then just blowing through it in 48 hours, wearing the same pair of underwear for two days and only getting off the couch to grab another bag of hot cheetos....
But back to my main point. People are wearing some good shiz man. It's all becoming a little less mundane and a little more personal and exciting, iddin' it? And ps, if you hadn't noticed, I think leather is in.