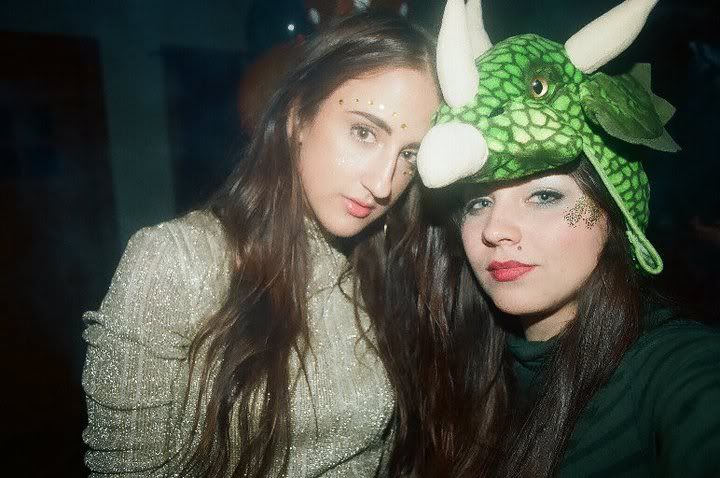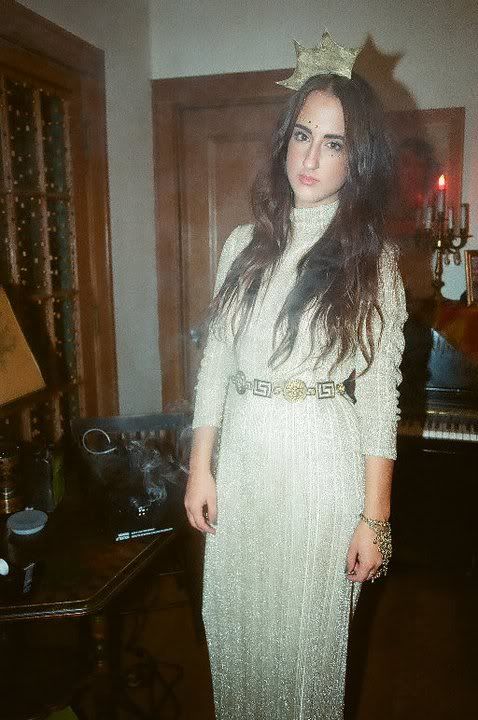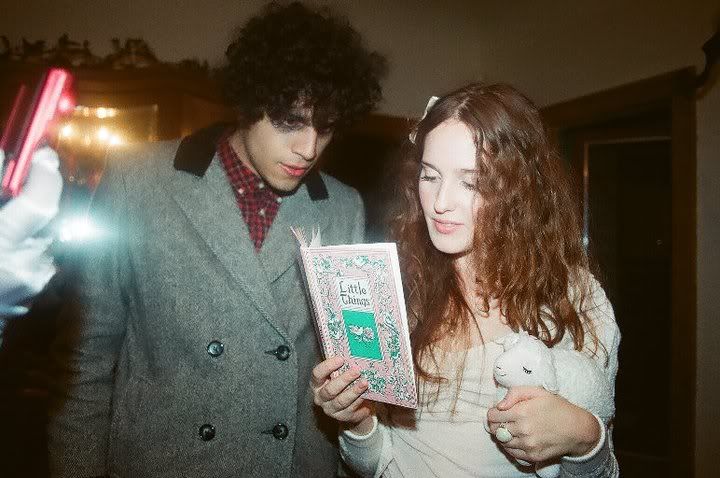 A few party shots from our little Halloween bash by the love of my life, Noy Jewell (formerly known as Joy Newell, see all her shots from that night
here
). A poison-drinking monster-mashing fog-breathing sort of evening.
In an undying urge to be gaudy as all hell and drench my face in gold, I decided to go as the sun. Great idea, yes, but unfortunately everyone at the party that night got third degree burns.
wearing vintage dress and accessories and a homemade sun-ray crown.
Don't forget, even in the fall weather, SPF everyday is still really important, people.