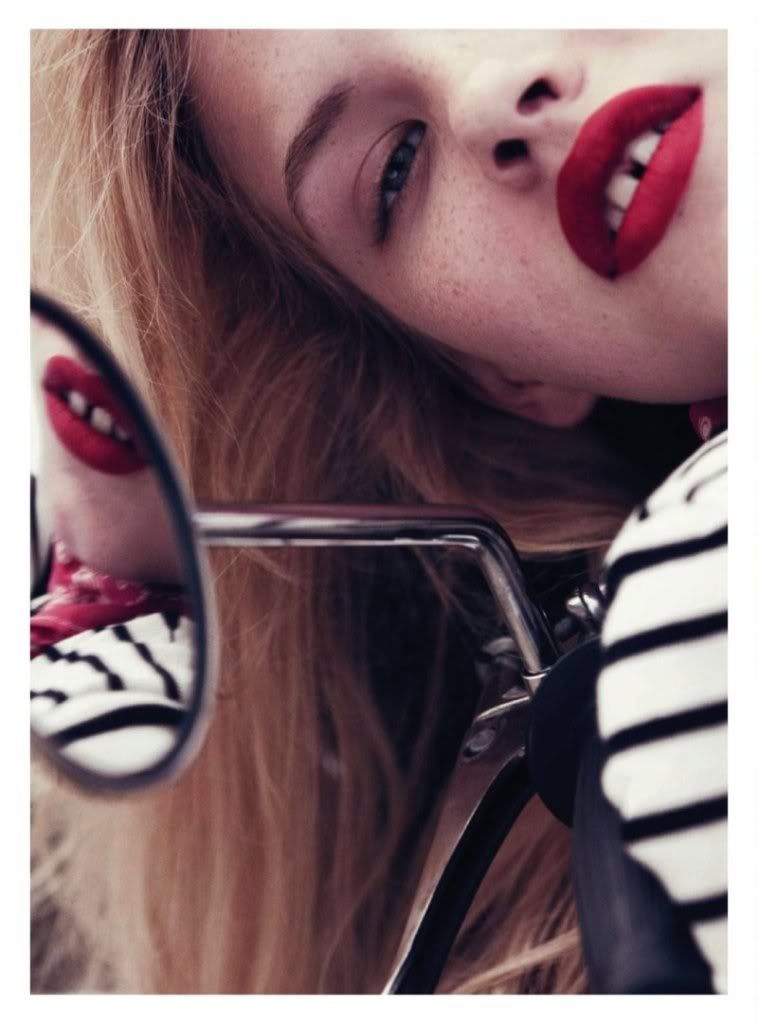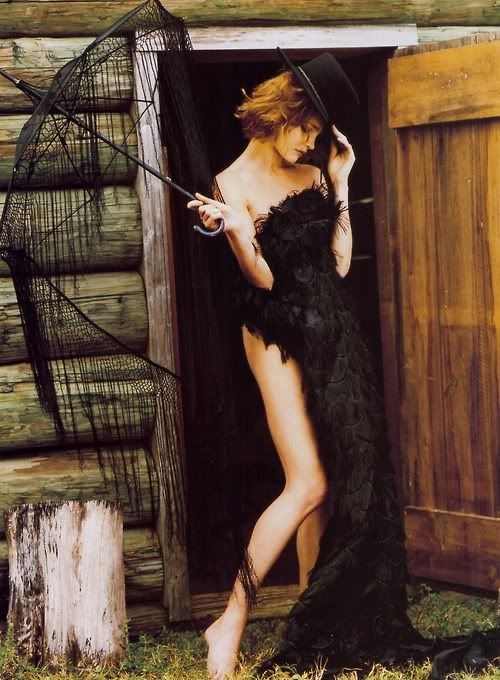 images via ilovewildfox, weheartit, cobrasnake, and jak & jil
These images have been sort of lingering around my desktop for several days now. Sometimes I just get hooked on certain photographs; they steal my attention. The first image, for example: Something about a gap-toothed smile charms me marvelously. And I thoroughly delight in the fact that Natalia looks like a glamourously tragic crow in the second. The third I just love simply because I want that damn AA dress. And the rich, contrasting colors in the last photograph are tantalizing. They way the little black dots dapple across her skin and hair...dreamy.
Okay hushing up now.
Smile, my darlings. Oh how I do adore you so.
xxMollz