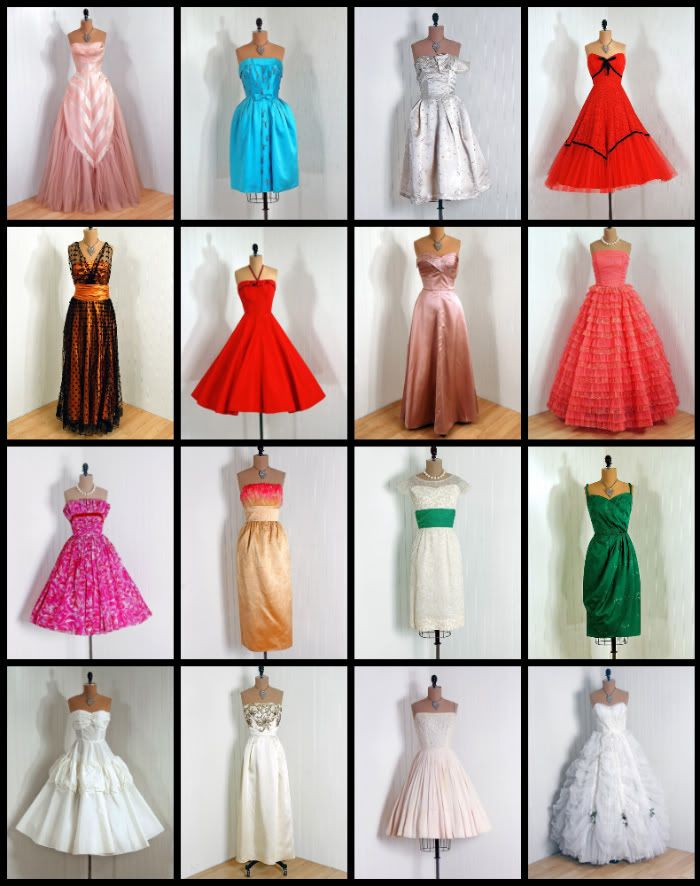 Completely charmed by full-skirted fifties cocktail and party dresses lately.
And usually I hate poofy dresses (aka
this
dress that all the gurlz wore to your high school prom), but I am so smitten with this new silhouette. It's so its womanly rather than girly and playful rather than silly.
My main bitches lately are
a). the Dior Couture fall 2010 show and
Having visions of my handsome man is spinning
me around in one of these dresses to this song:
Sooo dreammmyyy.
xxMollz