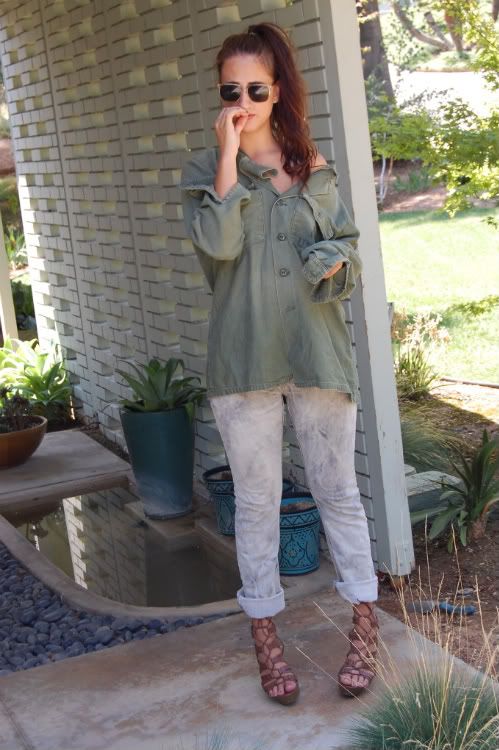 my bruver bought me dis jacket at the army surplus store. it was 5 bonez.
i luuuuv that the collar is ripped off.
my bruver gave me these jeans. they have all sorts of paint all over them from a missions trip. they are too small for him now. or they fit funny. or something like that.
my bruver took deez photos for me on his nicey camera.
my bruver lovez me.
most likely going to be wearing these pieces far too much as soon as the weather coolz..
xxMollz