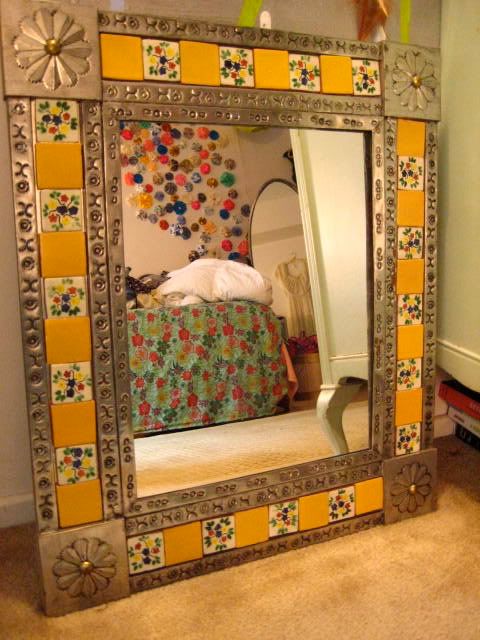 I have to share with you guys this recent estate sale purchase of mine!
It is a gorgeous old mirror, which was handmade in Mexico, with yellow and floral tiles and hand-engraved aluminum. It was priced at $75 but I bargained with the sellers and got it for

$30!! Now you KNOW if that was at an antique store in LA they'd have it priced at, at the very least, $150.
It is absolutely gorgeous and I cannot be more excited to have it in my possession. Do you likey??