It is a veritable royal challenge when you are Katrina Kaif. Mobbed by jostling photographers, this winsome brand ambassador for the Royal Challengers Bangalore was in the city even as her cricket team battled the Mumbai Indians in the DLF Indian Premier League (IPL) 2009 on Sunday. The team lost, as it later turned out.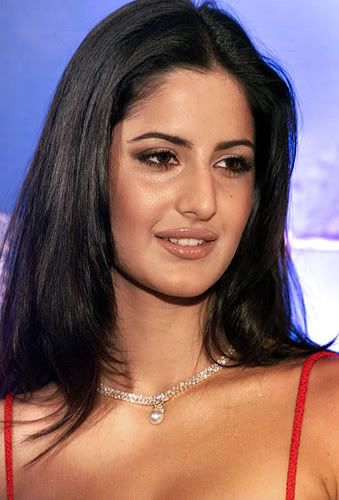 The promotional event was part of the nationwide campaign called "Meet and Greet Katrina Kaif," aimed at keeping the interest in IPL alive among cricket lovers.
Speaking at the event, the model-turned-actor said she was disappointed that she could not cheer for the team live in South Africa. "But the silver lining is that I am cheering for my team with fans! It feels better cheering for them from home, as not everyone can afford to travel to all the venues to watch their team play." She added that this campaign across the country had provided her an opportunity to interact with fans and share their undeterred faith in the team.
Coming to the city straight after shooting for her latest film with Akshay Kumar — De Dhana Dhan — in Singapore, Ms. Kaif said that despite the busy schedule, she had not missed a single match of the IPL. "I will continue to cheer for the Royal Challengers and believe we have a chance to win the finals. My favourite cricketer is Rahul Dravid, who I believe is a true gentleman." The Bollywood actor also gave away personalised jerseys and goodies to 10 fans who won a contest and cheered for their favourite team with her. Vijay K. Rekhi, president and managing director, United Spirits Limited, part of the UB Group, said: "We have an immense fan base for the Royal Challengers in Bangalore and felt this would be the right forum for Ms. Kaif to interact and build on the fans' enthusiasm." He added that since she was such a popular celebrity, this exercise would help garner further impetus for the team.