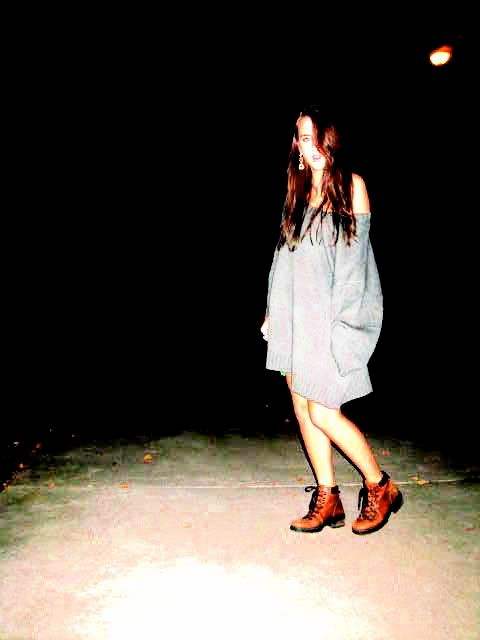 I went to the debut 2009 fashion show for FIDM tonight is Santa Monica and, frankly, I just didn't even want to try and compete with all the gals I knew were gonna show up dressed to the nines. Surely they would look way too fabulous. My resolution? Complete hobo garb. Oh yes.
Paige calls these ancient Calvin Klein's my "all terrain boots." Haha. I was very thankful for them when the ladies around me were struggling to walk on the heavily-cracked asphalt in their stilettos. 
The show was pretty stupendous, I must say. Is it horrible to say I was a teensy bit surprised by this?? Gems of designs graced the runway.
Also, I got my teeth cleaned today for the first time in TWO YEARS. Yes, I am filthy. I didn't have any cavities/plaque buildup/unhealthy gum tissue though!! Haha see!
H&M potato bag sweater, calvin klein boots, misc. earrings and rings, Target bag.
Smile for me, darling babies.
-Molly Shameless